How Important is Moisture Management During Water Removal in Affected Downtown Manhattan Homes?
10/8/2020 (Permalink)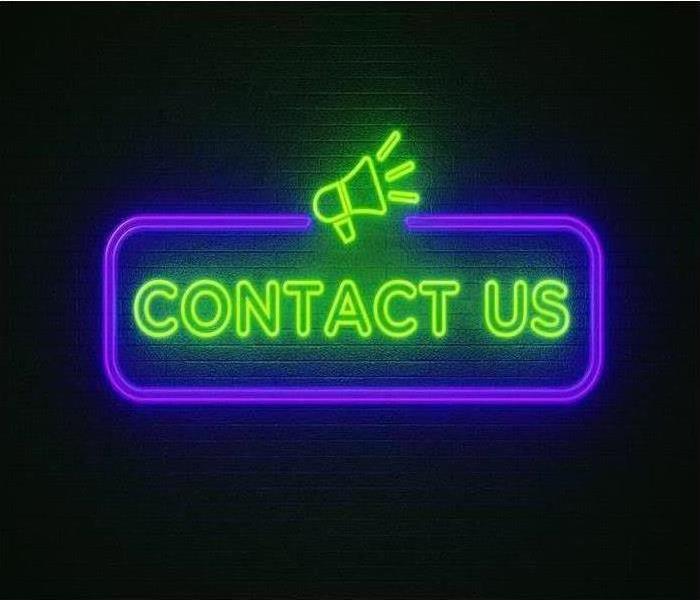 Water damage in your Downtown Manhattan home? Don't let moisture take over, call SERVPRO right away.
SERVPRO Technicians Have A Deep Understanding of The Drying Process, Thus Making It Easier To Manage Moisture.
A leaking roof, burst pipe, or any other kind of water intrusion can leave considerable amounts of water into your property. Whether the intrusion happens in a matter of minutes or over an extended period, you might end up with unending moisture problems. SERVPRO has IICRC certified Applied Structural Drying technicians that help Downtown Manhattan homeowners manage lingering moisture issues.
Why is the moisture management aspect during water removal from Downtown Manhattan properties challenging?
Although water mostly exists in the liquid state, it changes to other states such as vapor depending on the prevailing conditions or where it is contained. Removal of water in its liquid state is easier because it only requires extraction equipment, mops, or other simple resources. In its other states such as when it is absorbed into materials, advanced techniques are necessary to facilitate water removal in Downtown Manhattan, including:
Manipulating air movements
Changing temperature levels
Changing the state of water from vapor or humidity back to liquid water
Are there challenging situations when removing water in its liquid state?
Although mops or towels provide the fastest way to respond to a water spill, the limitations become obvious when you realize there is too much water in the affected area or when the intrusion reaches cavities such as when it penetrates below tiles or wooden floorboards. Our SERVPRO technicians help overcome such challenges by using state of the art extraction equipment such as drying mats or injecti-dry systems to help complete the removal without creating other problems.
How do factors such as temperature and air movements influence water removal?
Many people understand the need for heat to help dry wet contents or building materials in the affected property. However, most do not know precisely how the process goes because certainly, the heat does not burn off the moisture.
Heat influences the condition of the air surrounding the wet materials, and since air acts as a moisture container, it can help or impede the drying process. Increasing the heat levels allows the air to hold more vapor, and therefore moisture escapes from the wet materials to the air. For instance, at 70°F, the air might hold twice the level of moisture it can hold at 50°F, thus removing more moisture from the wet materials.
Our SERVPRO technicians take humidity and temperature readings in wet rooms using thermo-hygrometers to determine whether temperature changes are necessary to sustain drying at the right speed. We can increase the temperature levels in your house through different means, including:
Using portable heaters to heat specific areas
Exhausting warm air from dehumidifiers back into the wet rooms
Using the HVAC system in the house to supply heat
Why is it necessary to manipulate air movements during drying?
Considering that moisture escapes from wet materials to the air, especially when temperatures rise, you might wonder why additional steps such as air movement changes are necessary. There are several reasons why you need more air movements to help dry your wet house.
The range of safe temperature which cannot damage other items is finite.
Moisture that escapes into the air can condense when temperatures drop.
The air volume in a room may not be sufficient to absorb all moisture.
Since it is not practicable to raise the temperature indefinitely, the best alternative is to supply a steady stream of warm, dry air into the affected rooms to ensure all moisture is absorbed from wet materials. Our SERVPRO technicians help keep a constant supply of air by using air movers.
Even with enough air circulation and heat, drying can still take long if the air circulating through the property is saturated with high humidity levels. For instance, if the air blown by air movers circulates within the same room or originates from another wet section of the property, it is less likely to help boost the drying process. Even when you open windows, there is a high chance that the air from outside has high humidity. Our technicians resolve this problem by using dehumidifiers, which extract moisture from the air, ensuring the air movers circulate dry air only within the interior of the property.
What is necessary for effective dehumidification?
A proper ratio of dehumidifiers and air movers
Correct placement of air movers are dehumidifiers
Sealing off the area to prevent interference from external conditions
Our technicians position air movers at an angle that does not blow directly into dehumidifiers. We also ensure that dehumidifiers direct hot air towards the intakes of air movers. We close all windows and doors leading outdoors from the wet rooms. We can also create drying chambers using plastic sheets if necessary, to segment the wet area into smaller sections for enhanced drying.
Proper moisture management helps prevent severe water damage to your property. Call SERVPRO Alphabet City/Downtown Manhattan at (646) 665-4195 when you need assistance. We're Faster To Any Size Disaster.